12 Must-See Cultural Attractions in Greater Fort Lauderdale
Greater Fort Lauderdale is a mecca for cultural attractions and venues aimed at educating the public about our rich historical roots and arts. Whether you're interested in a historical tour, musical theater performance, Native American culture or hands-on learning for the kids, there's something to appeal to everyone in the family! Check out these 12 must-see museums and cultural venues when visiting Greater Fort Lauderdale!
Website: http://www.mods.org/
401 S.W. 2nd St.
Fort Lauderdale, Florida 33312
Hours: Monday - Saturday 10am-5pm
Sunday - Noon- 6pm
South Florida's premier science museum contains 85,000 square feet of exhibit space revealing the wonders of science in this hands-on playground for the mind. Spend a day of discovery exploring two floors of fascinating interactive exhibits, see sharks and the largest living Atlantic coral reef in captivity, hang out with bats, be charmed by a 12-foot snake, plus pet alligators, turtles and iguanas. Test your pilot skills in nine cockpit simulators and learn about Florida's amazing Everglades in the Living in the Everglades exhibit or make it a play date at the Discovery Center.
Website: http://nsuartmuseum.org/
One East Las Olas Blvd.
Fort Lauderdale, Florida 33301
Hours: Monday - CLOSED
Tuesday - Saturday - 11am-5pm Sunday - Noon-5pm
Open until 8pm every first Thursday of the month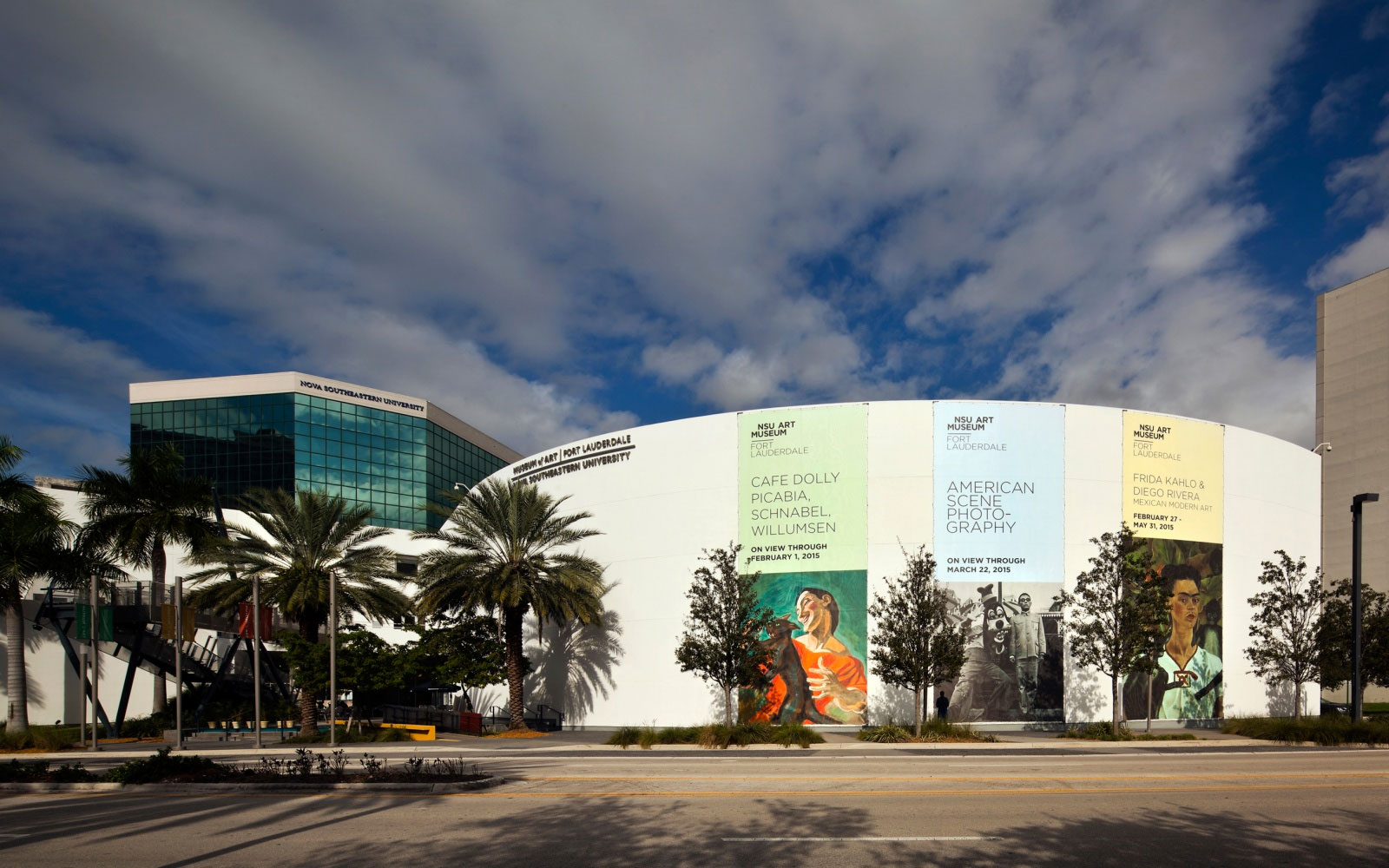 NSU Art Museum is home to an internationally renowned collection of modern and contemporary art. The Museum has the largest holding of works in the U.S. from the Cobra movement and the artist estate of American artist William Glackens. Find an outstanding selection of art from its collection of over 6,000 works as well as special exhibitions. Visit the Museum Store for unique gifts and the Cafe.
Website: http://www.stranahanhouse.org/
335 S.E. 6th Ave.
Fort Lauderdale, Florida 33301
Daily guided tours at 1pm, 2pm, and 3pm
A guided tour of Fort Lauderdale's historic Stranahan House is like a journey through time... a link to a time when Seminole Indians made friends with a young Ohioan who settled in the frontier town now known as Fort Lauderdale. The Stranahan House has served as a trading post, town hall, post office and bank. Restored to its 1913 configuration, it's a 'must see.' Tours are every day of the week at 1, 2, and 3 p.m.
Website: http://www.fortlauderdalehistoricalsociety.org/
219 Southwest Second Avenue
Fort Lauderdale, Florida 33301
(954) 463-4431
Hours: Monday - Friday - Noon - 4pm
Saturday - Sunday - 9:30am-4pm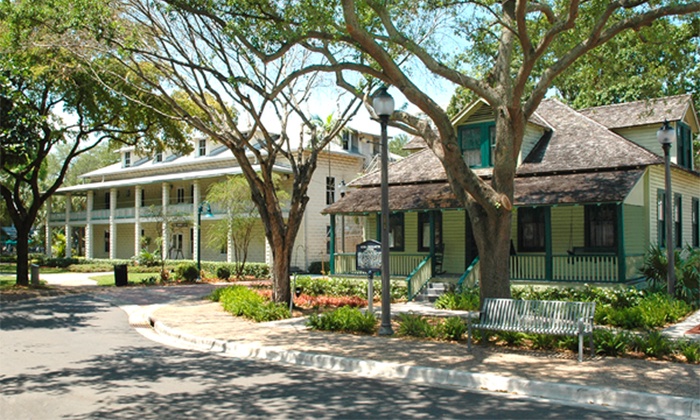 Fort Lauderdale Historical Society brings the stories of our diverse community to life through educational experiences, cultural exhibits, research, and preservation for future generations. With education as the primary focus, they offer public lectures and workshops; publish teacher resource materials; arrange school and general group tours and activities; support scholarly research through significant research assistance; maintain a 1907 house museum and three other 1905 historic structures, and a museum of changing and permanent exhibitions, and operate a research center that has functioned uninterrupted for fifty one years.
Website: http://www.miramarculturalcenter.org/
2400 Civic Center Place
Miramar, Florida 33025
(954) 602-4500
Hours: Call for show hours
The Miramar Cultural Center / ArtsPark was created to celebrate creativity and diversity within the city. This landmark is a vibrant, urban destination located in the heart of the Miramar Town Center, situated adjacent to the City Hall. Centrally located, the center is visible and accessible from Red Road, Miramar Boulevard and Hiatus Road. The center's mission is to gather together our culturally diverse community and engage citizens from every walk of life in unique educational and cultural opportunities.
Website: http://www.ahtahthiki.com/
34725 West Boundary Road,
Clewiston, FL 33440
(877) 902-1113
Hours: Monday - Sunday - 9am-5pm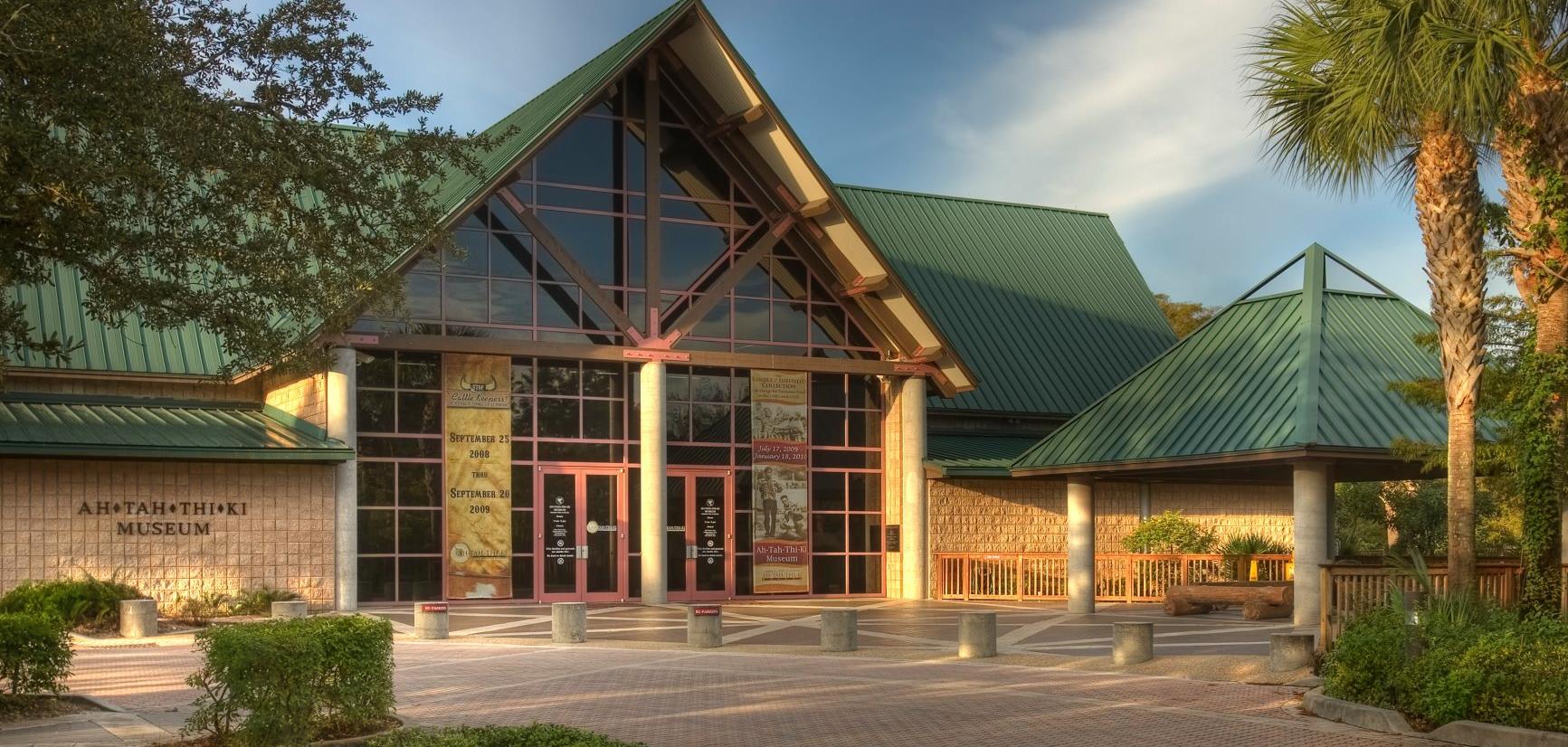 Ah-Tah-Thi-Ki means a place to learn. You are invited to the Big Cypress Reservation to learn about the exciting history and culture of the Seminole Indians. The museum exhibits and artifacts show how the Seminole ancestors lived in the Florida swamps and Everglades. Nature trails will take you throughout the beautiful 60-acre cypress dome to a living village. It will be an experience you won't forget.
Website: http://www.flamingogardens.org/
3750 S. Flamingo Rd.
Davie, Florida 33330
Hours: Monday - Sunday 9:30am-5pm
See a touch of history on 60 acres of lush gardens, showcasing rare, exotic and native plants. Tour the Wray Botanical Collection and take a narrated tram ride through hammocks, wetlands and rainforest areas. Explore the Free-Flight Aviary, see alligators, otters, panthers and flamingos in the Everglades Wildlife Sanctuary and visit the historic Wray Home Museum. Enjoy a cool drink at the Flamingo Cafe.
Website: http://www.artsballettheatre.org/
Aventura Arts and Cultural Center
Broward Center for the Performing Arts
(305) 947-3998
Hours: Call for show hours
Under the artistic direction of Vladimir Issaev, the company is ready to embark on the season's line up. The selected programs of the upcoming season, embrace an array of pieces including those of Russian composer Prokofiev, French composer Ravel and some neoclassical works by our own local pride and master choreographer Vladimir Issaev in addition to international guests artists.
Bailey Contemporary Arts and Ali Cultural Arts
Website: http://baileyarts.org/ and http://www.aliarts.org/
41 NE 1st St. Pompano Beach, FL 33060 / 353 Hammondville Rd, Pompano Bch, FL 33060
(954) 284-0141 / (954) 786-7876
Hours: Call for hours
The mission of the Bailey Contemporary Arts (BaCA) is to cultivate, incubate and nurture a vibrant visual arts community that enriches Pompano Beach and its goal of being a nexus of art, creativity, diversity, and inspiration.
The Bailey Contemporary Arts aims to serve as an incubator for artistic innovation and education, with the goal to amalgamate emerging local and national artists with industry professionals to elevate the creative process.
With a newly renovated facility, artists, residents and cultural organizations can now come together in Pompano Beach and use the power of creative expression to uplift, revitalize and build a stronger community.
Ali Cultural Arts is a platform to enrich the community through visual and performing arts. Visual art exhibitions will feature the best in local, regional, national and international artists, while intimate receptions will engage patrons in creative dialogue as they enjoy eclectic musical programs. The building itself is significant, as it represents the history of the African American community, boarding famous African American jazz musicians, including Louis Armstrong and Cab Calloway.
Website: https://www.symphonyoftheamericas.org/
2425 E Commercial Blvd., Suite 405
Fort Lauderdale, Florida 33308
Hours: Call for hours
Entering their 29th Season, the Symphony of the Americas offers stimulating performances that include an Opening concert featuring Argentina's 200th Anniversary with a personal tribute from Argentina guest violinist Alejandra Drago to composer, Astor Piazzolla, an American Journey with Gershwin, romantic works of classical repertoire re-imagined for full orchestra, and a world premier musical arrangement of classical soul for an emotionally rich and complex finale. Each season the Symphony continues to take an inventive approach of combining classical music with other art forms to engage and delight audiences.
Website: http://www.bonnethouse.org/
900 N. Birch Road,
Fort Lauderdale, FL 33304
(954) 563-5393
Hours: Tuesday - Sunday 9am-4pm
Built in 1920 and listed on the National Register of Historic Places, Bonnet House Museum & Gardens is one of the few complete homes and studios of two American artists open to the public. Nestled among miles of beachfront development are 35 acres of a pristine barrier island ecosystem. The Main House is filled with a collection of art and the personal treasures of the Birch/Bartlett families. Here, you can walk where ancient Tequesta Indians, early European settlers, and shipwrecked sailors once roamed. See one of the finest orchid collections in the continental U.S. and catch a glimpse of playful monkeys, majestic swans, wading birds and an occasional manatee.
Learn about other great venues for shopping, dining, attractions and more by following us on Facebook, Twitter and Instagram at @TravelHostFTL.